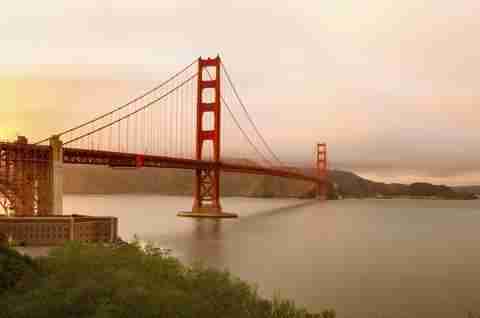 San Francisco is known for a lot of things, including the iconic Golden Gate Bridge, its diverse culture, and its crowded streets. Another thing this great city is known for its its taste for art and design. A quick walk around the city will reveal beautiful architecture among the old houses that can be found throughout San Francisco. While it might not amount to great architecture, using wholesale glass vases in San Francisco for a design project will allow you to take part in a small piece of the overall culture.
Glass vases are a powerful tool when you are building a design simply because of how versatile they can be. Are you hosting an outdoor event and you need to decorate the tables that will seat your guests? Some wholesale glass vases for a San Francisco party could be just the right touch to bring everything together. Maybe you are having an indoor event to allow your guests to stay warm on those cool San Francisco evenings? Just the same, glass vases are a perfect way to display flowers, hold candles, and much, much more. In fact, you will have a hard time finding something that a glass vase can't do from a design perspective.

Variety is the Key
When buying the best wholesale glass vases San Francisco has to offer, you want to shop from a store like ZX Décor which offers all of the different sizes and shapes that you could need. While you are probably thinking of a round vase when you picture a glass vase that you may use in a design project, there are actually countless different shapes for you to pick from. Just a small sample of the collection that we have here at ZX Décor includes bubble bowl glass vases, hour glass vases, oval glass vases, square glass vases, tall cylinder glass vases, and many more. The only real limit to what you can do with glass vases is your imagination, since so many different styles and sizes are offered.

Plenty on Hand
As a designer, the last thing you can afford to do is come up short when you need a selection of glass vases to complete a project. Whether you are doing a small job inside your own home, or you are decorating an entire event hall for a wedding reception, selection is the key to success. If you have as many different vases and other pieces on hand as possible, you can rest assured that you will be able to bring any decorating vision to life.
When you want to find great wholesale glass vases for San Francisco events and other occasions, we hope that your first stop will be ZX Décor. Feel free to browse around the site to find all of the different vases and accessories that we have to offer you. It might not be possible to complete a whole collection in just one order, but hopefully it will only take a few shopping trips to our site to acquire everything you need to fill out your design inventory.